Daily Archives:
August 29, 2010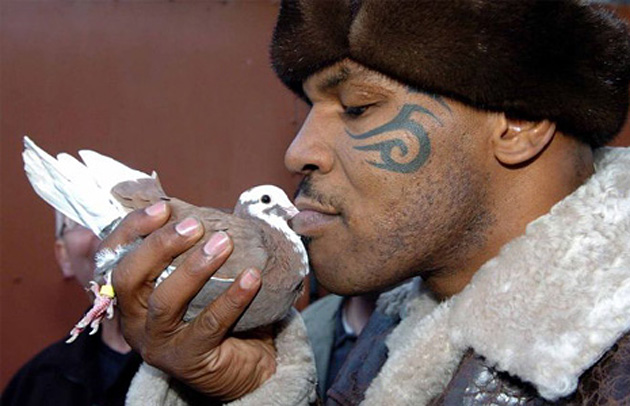 Former heavyweight boxing champion Mike Tyson traded in his gloves for a dodge ball as he brought smiles to Jersey City children Tuesday morning.
Tyson, who was in town taping an episode of his Animal Planet reality series about raising his pigeons, stopped by Greenville Park at Batholdi Avenue and Older Bergen Road to play dodge ball with children in the Jersey City PAL.
"He wanted to come back here to give back to the community," said JCPAL director Sgt. Frank Williams. "The kids really took to him. They don't care who you are. To them you are either good to them or bad to them. He was like any adult giving his time to them."
"He's lost weight, and is married now. He was very straight forward with the kids, it's never too late to change your life."
Williams noted that Tyson is on a mission to clean his image and teach inner city youths to never give up on their dreams.

See The Trailer From Mike Tyson's Upcoming Animal Planet Show.